THE FINANCIAL SECTOR ON THE BLOCKCHAIN ECOSYSTEM
The Global Industry Classification Standard used by Morgan Stanley defines the consumer discretionary sector and industry that includes companies involved in banking, thrifts & mortgage finance, specialized finance, consumer finance, asset management and custody banks, investment banking, and brokerage and insurance.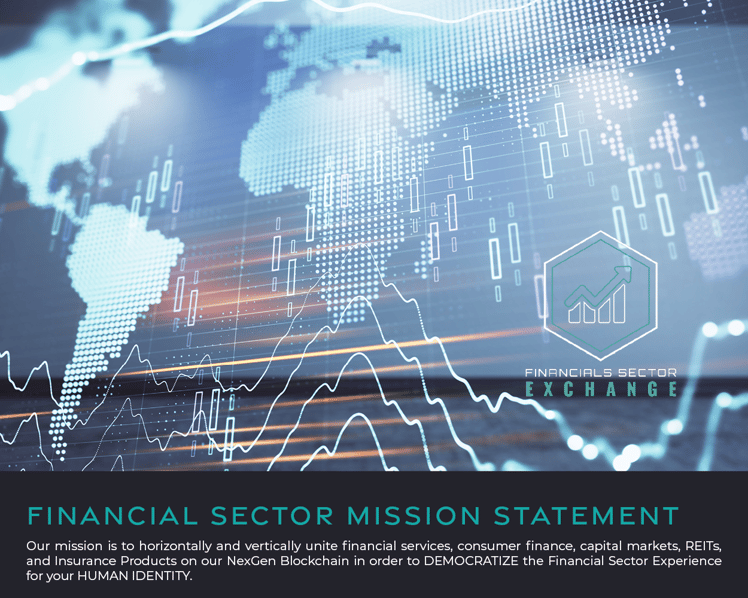 It also includes Financial Exchanges & Data and Mortgage REITs.
Using CrowdPoint's next-generation Blockchain all members of the ecosystem benefit from the transparency, speed, and immutable transactions associated with banks, thrifts, and mortgage finance.
It also includes organizations that work within diversified financial services, consumer finance, capital markets, real estate investment trusts, and insurance.
Want to learn more about the Financial Sector?
Learn more by visiting us at the Financials Sector Exchange, or by downloading the Financial Sector White Paper via the form below.