THE MATERIALS SECTOR ON THE BLOCKCHAIN ECOSYSTEM
The Global Industry Classification Standard used by Morgan Stanley defines the materials sector and industry as comprising companies primarily working in a wide range of commodity-related manufacturing industries.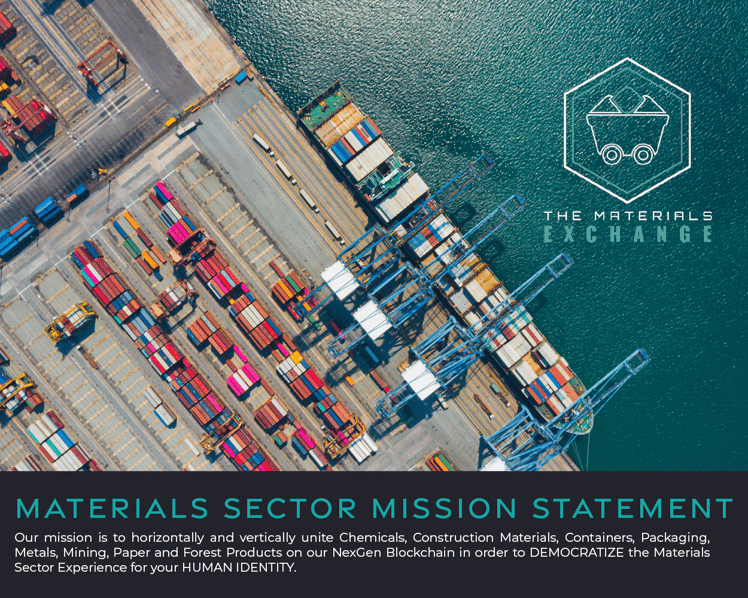 Included in this sector are companies that manufacture chemicals, construction materials, glass, paper, forest products, and related packaging products, and metals, minerals, and mining companies, including producers of steel.
Using CrowdPoint's next-generation Blockchain all members of the ecosystem benefit from the transparency, speed, and immutable transactions associated with Chemicals, Construction Materials, Containers, Packaging, Metals, Mining, Paper, and Forest products.
Want to learn more about the Materials Sector?
Learn more by visiting us at the Materials Sector Exchange, or by downloading the Materials Sector White Paper via the form below.